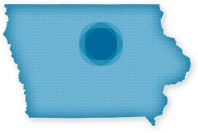 Life & Health Care is a Home Care Agency that provides high quality prescreened and trained Home Care Aides for personal care of the elderly and their homes and Registered Nurses providing medication management, ed supervision of caregivers, and ongoing assessment of client's individualized plan of care. We are located in north central Iowa and primarily work in Hamilton, Wright and Webster counties. Please contact us to learn how we might be able to assist your or a family member.
Our Services

Life & Health Care, Inc. offers a choice for clients to remain in their home safely and with the additional support needed.

Planning and preparing meals according to specific dietary requirements of the client, and if necessary, feeding the client.
Assisting with or performing personal cares including hair care, oral hygiene, bathing, grooming, and dressing.
Routine nursing assessments with ongoing supervisory visits of staff.
Reminding clients to take medication at the appropriate time.
Maintaining a safe, clean and healthy environment through light housekeeping including changing bed linens, dusting and vacuuming, cleaning kitchen and bathroom, doing laundry as well as any other household tasks as indicated in the plan of care.

Providing companionship and stimulation for the client including reading, playing games, assisting with ambulation and accompanying the client to doctors or other appointments.
Grocery shopping or other errands when needed.
Provide transitional care from the acute care setting.
Assistance with light exercise, or home physical therapy regiment.
Medication Management.